Take your training to the next level
Download your personal swim plan below, and
start your journey to success.
FORM SMART SWIM GOGGLES
Includes 1-year free trial of Premium Features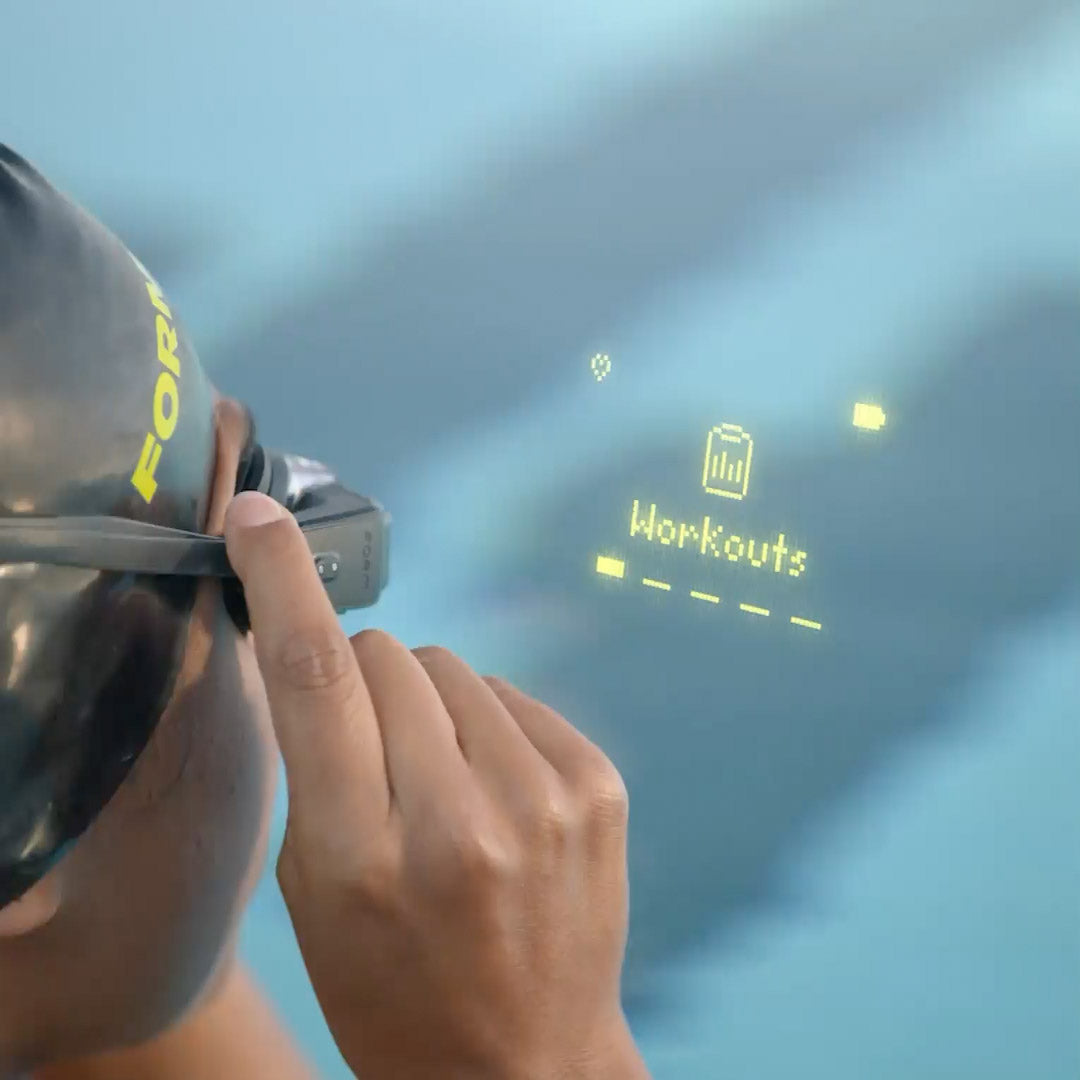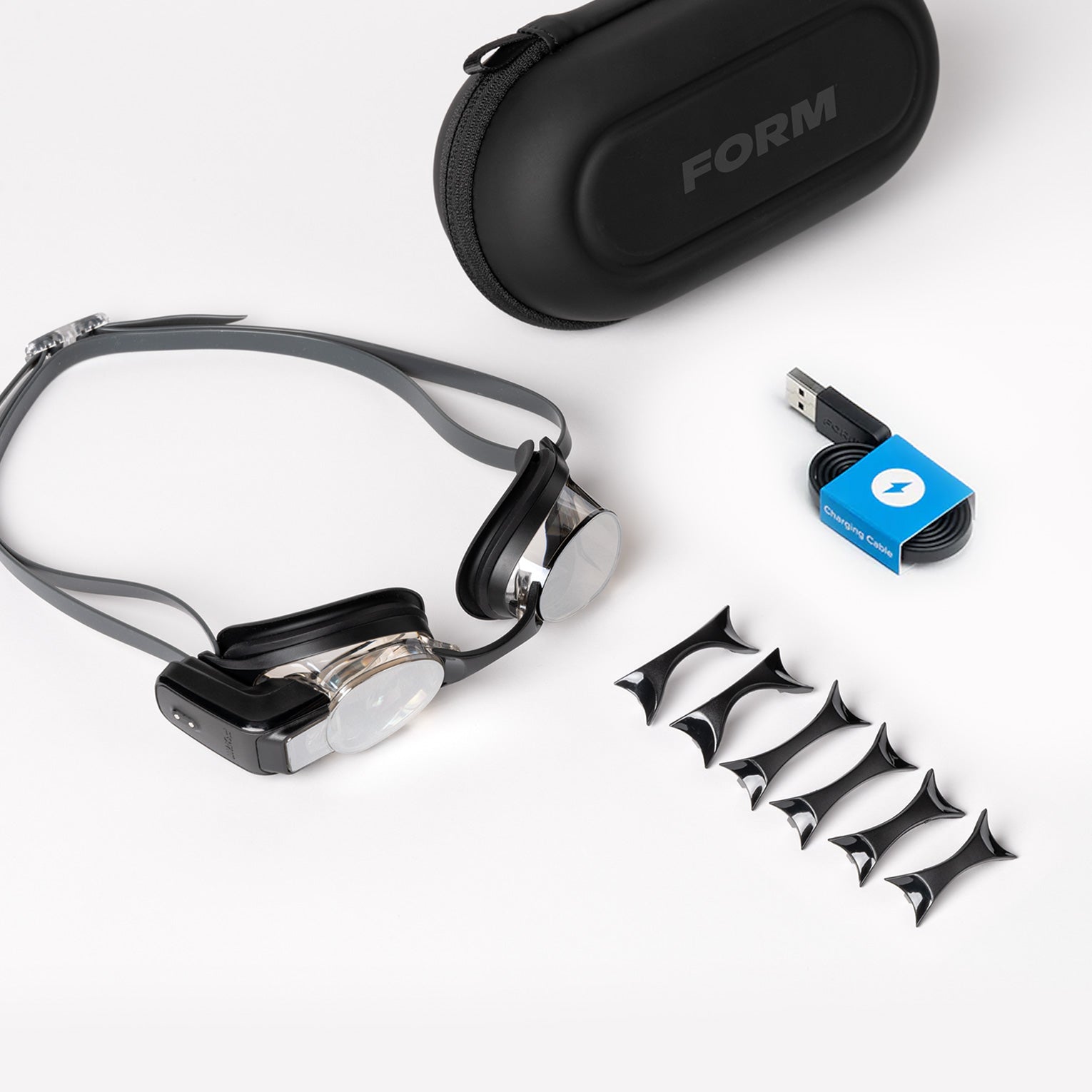 FORM SMART SWIM GOGGLES
Includes 1-year free trial of Premium Features
The only goggle with a patented AR display and motion sensors. Unlock the power of data to improve your swimming and shave seconds off your pace.
See 9 real-time metrics like pace/100m, stroke rate and split times
Track pool and open water swims
Swims automatically sync the app for a detailed post swim analysis
Train smarter with Premium Features:
(free 1-year trial, €16/mo after)


1500+ workouts with instructions in your goggles
30+ training plans covering a variety of tri distances and technique areas
TrainingPeaks integration, import your workouts
Workout builder, create your own workouts
Free 30-Day Returns

Free Shipping

2-Year Warranty
FAQ
Can I buy the goggles without a membership?
As an added bonus, every goggle purchase includes a free 1-year membership with 1,000+ guided workouts, 30+ training plans, and a custom workout builder. We've intentionally created each feature with every swimmer in mind, so there truly is something for everyone.
What is the price of a membership?
Your first year of membership is on us when you buy a pair of goggles. After that, your membership auto-renews at €16/month. If you want to take a break, you can cancel at any time.
Can I use the goggles if I cancel my membership?
If you don't renew your membership after your free year, you'll still have access to real-time metrics in your goggles, the app, post-swim analysis, the swim community, and a variety of sample workouts.
What happens when my free 1-year membership expires?
Keep the swim improvements going. Your membership auto-renews at €16/month. If you want to take a break, you have the flexibility to cancel your membership at any time.

Received the goggles and membership as a gift? You'll need to add your payment details to set up your auto-renew membership.
What happens if I need to replace my goggles?
FORM goggles were built to last, which is why we offer a 2-year warranty on every purchase. If the time comes to replace your goggles outside of the warranty, all active members can purchase a new pair at 50% off. This offer is only available to active members for one pair of goggles per year.
How do I purchase the goggles as a gift?
On our website, select 'Shop Now' and choose "Buy As a Gift". Once the recipient pairs the goggles, their free 1-year membership will activate automatically.
Can I return a gift?
Just in case you're not blown away, we're offering 30-day returns of the ship date.

Gift returns will be issued to the original purchaser and payment method within 1-2 business days after receiving the product.
Can I replace my goggles if they're lost or stolen?
If something happens to your goggles and you're an active member, you can replace your goggles at 50% off. Once you purchase your new goggles, the old pair will still have activity tracking available. Either pair can be synced to your membership.
Winner of the 2023 Sports Technology Award - Best wearable. Based on FORM's technology advantage over potential competitors includes patented AI/ML technology, industry-leading waveguide display built right into the goggle lens, and a world-class goggle design.
Winner of the 2023 Global Triathlon Award - Best Swim Product. The winner of this award is chosen based on a product that is innovative, solves a problem, and is a great experience for all triathletes. The Global Triathlon Awards recognize and celebrate those involved in the production and development of the world's best sport.
An international product design award introduced in Germany in 1955. Today, there are over 15,000 global submissions and it is considered a premiere design award for Industrial Designers.
Red Dot has 3 museums: Essen, Germany; Singapore; and Xiamen, China. Our product is on display at the Essen location.
An international product design award introduced in Germany in 1954. Today, this award gathers more than 5,500 entries from around the world and is renowned in the Industrial Design community.
A new award presented by the German Design Council to showcase world innovation in technology.
Every year, the Munich ISPO Trade Show honors the top 50 new sports brands and gives them the opportunity to have a booth to showcase their new products. In 2020, we attended to accept the Selected Brand Award and to show the world what we've built.
30-Day Returns

Free Carbon Neutral Shipping

Learn More

2-Year Warranty
Details
30-Day Returns
We're confident that you'll have a great experience with your FORM Goggles. If you're not satisfied for any reason, you can return them within 30 days of the ship date.

Free return shipping is available in the U.S. and Canada.


Free Carbon Neutral Shipping
We offer free shipping to Germany, Spain, France, Italy & the Netherlands when purchasing a FORM Goggles. In an effort to reduce our carbon footprint, we offset 100% of our carbon emissions.

See shipping for all countries


2-Year Warranty
The FORM goggles are built to last with the highest quality materials. Defects resulting from material or workmanship will be covered under warranty. For more details, visit our warranty policy.